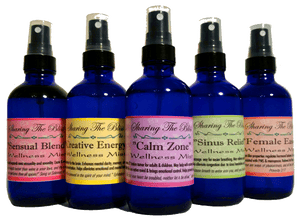 CALM ZONE Wellness Mist
Regular price
$18.00
$0.00
Unit price
per
(Geranium, Lavender, Sweet Marjoram)
*...Let not your heart be troubled, neither let it be afraid.* John 14:27
A best seller in every form. Stills the over active mind while assisting one in regaining emotional control. Eases anger and irritability. Neutralizes strife and turbulence in the home and work environment. Helpful for those with anxiety and nervous disorders. Useful in times of grief and hysteria. An anti-depressant. Has a calming effect on over active children. Helps regulate breathing. Lowers high blood pressure. Excellent to use in vehicles - has a neutralizing effect on those prone to *road rage*.
---